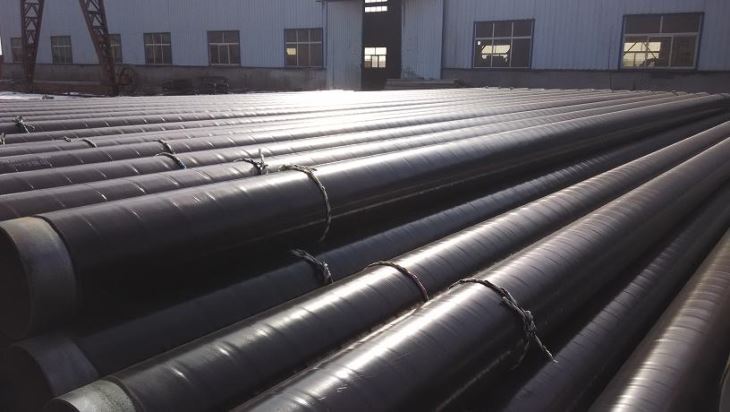 Add to Favorites
Share
3LPE Coating Steel Pipe
Payment

Origin

China Mainland

Minimum Order

1

Packing

Pieces
Product Detail
3PE Coating Pipes

3PE Coating Pipes have three layers of PE anti-corrosion structures. The first layer is epoxy powder (FBE> 100um), and the second layer is adhesive (AD) with a thickness of 170 ~ 250um. The third layer with polyethylene (PE) is 2.5 ~ 3.7mm in thickness. The combination of these materials form a good coating for the steel pipes of diameter 60mm-1420mm and wall thickness 2.5-18mm. This anti-corrosion method can generally improve the service life of the pipes to about 50 years, which not only prolongs the replacement cycle of the underground plumbing and greatly saves project cost and maintenance cost. 3PE anti-corrosion is the most commonly used method of anti-corrosion, in addition to 2PE, 2PP, 3PP.

Advantages of 3PE anti-corrosive techniques:

1.Thick and firm. It can greatly save energy, reduce costs, protect the environment in long-term operation. 2. Strong corrosion resistance. It greatly increases the pipe's service life up to about 50 years. 3. Impact resistant, low water absorption, low working temperature. 4. High anti-corrosion reliability. High strength epoxy, PE, and hot melt adhesive guarantee great reliability for prevention of corrosion.



3
YRS
Hebei Allland Steel Pipe Manufacturing Co.,Ltd
China
Favorites