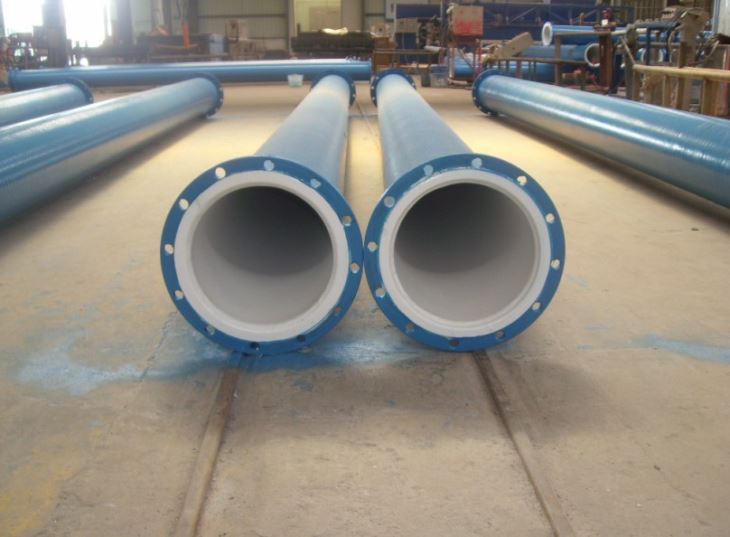 Add to Favorites
Share
(PVC) Plastic Coated Steel Pipes
Payment

Origin

China Mainland

Minimum Order

1

Packing

Pieces
Product Detail
Plastic Coated Steel Composite Pipe

Advantages:

Excellent Resistance to Corrosion: With strong adhesive force, excellent compactness and sound resistance to corrosion, the inner plastic layer of the pipe can effectively prolong the lifetime of the pipe. The plastic coat makes these pipes more applicable in bad working environments, such as an acid environment.

Excellent Mechanical Strength: With an excellent mechanical strength similar to that of the hot-dip galvanizing steel pipe, the plastic coated steel pipes can effectively stand such outside effects as impact, bending, pressure, etc.

Good Sanitary Property: The plastic layer is nonpoisonous and tasteless. It causes no pollution to water and meets all requirements for water pipes.

Small Fluid Resistance: With smooth inner wall and small friction, the plastic coated steel pipes do not easily gather water deposits and have small fluid resistance to water flow.

Applications:

The plastic coated steel composite pipes are extensively applied in civil water supply, industrial water supply, fire fighting, sewage transportation, communication circuit, optical cables, gas transportation, foodstuff process, medicine and machinery fields, and are an ideal product for urban water supply.



3
YRS
Hebei Allland Steel Pipe Manufacturing Co.,Ltd
China
Favorites